Ricky Farley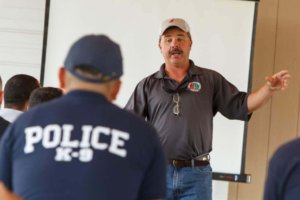 K-9 Narcotics Detection
This class discusses advantages and disadvantages of primary and secondary reward systems.
Both passive and aggressive indications are discussed.
Pros and cons of each along with modern training techniques used for training each.
The true science of odor and how the atmospheric conditions play a role in permeation of narcotic substances.
Common mistakes made by handlers in both handling and maintaining canines.
Techniques to handling that are considered to be counterproductive to street applications.