Matthew Yoder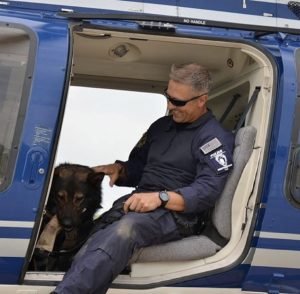 Matthew Yoder grew up training field trial dogs for competition and guided duck hunts in Northwest OH. He joined the Marine Corps in 1990 and attended The Ohio State University at the same time. Matthew was hired by the Charlotte- Mecklenburg Police Dept in 1995 and assigned to the K9 unit in 1999. He has spent 19 years as a K9 handler and the last 7 years as one of the unit trainers. Matthew is also assigned to the Special Weapons and Tactics team. He is a Master Trainer for the United Police Work Dog Association and a Certifying Official for the National Police Canine Association. He also currently does consulting work with Direct Action K9 specializing in integrating dogs into a SWAT team.
Class: Directional Laser Training for Off-Lead Dogs for Searching, Detection & Bitework *Live-Demonstration using dogs*
The benefits of being able to put your dog directly on target to perform off lead tasks with precision accuracy is invaluable. This class will teach the foundational skills for training your dog to work with a laser. Through the use of videos and practical scenarios, the participant will learn deployment techniques and strategies to set your dog up for success.