Fred Hassen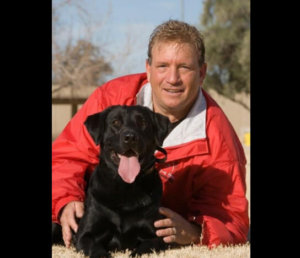 Fred Hassen is the founder and originator of the Sit Means Sit dog training system – a studied, tested, proven, specialized approach that shows immediate results in the dog's ability to maintain focus to the task at hand even around distractions in a non-confrontational way. These methods have earned Fred the opportunity to train, not only the general dog owner's dog, but celebrity and professional athletes dogs from around the globe as well.
Fred has presented seminars to pet owners, professional dog trainers and K9 handlers across the continent and abroad for many years, while building the largest U.S. based dog training franchise in the world.
Fred is constantly pushing the bar higher and the Sit Means Sit system is in a constant state of flux continuously improving and providing handlers the ability to communicate more effectively with their canine partners.
Fred believes "Talk is cheap" and has a library of over 1500 videos, in real time, showcasing the many benefits of the Sit Means Sit dog training system.
Watch his TRAINING VIDEOS ONLINE!
---
Class: E-Collar Education & Myth Busting
Shock collar, remote collar, E-collar or whatever you want to call it!
This class will totally enlighten and educate you about myths, and about achieving results……fast!!!
Talk is cheap though and dogs will be worked!!.   Don't miss this one folks!