2018 U.S. Canine Biathlon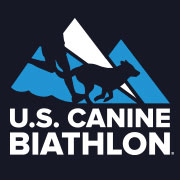 May 19 - May 20 2018 @ Anniston, AL | Host: U.S. Canine Biathlon
AMK9 is excited to announce the 2018 U.S. Canine Biathlon®! This year, AMK9 is offering a Full Weekend event for our biathlon family. On Friday, May 18th we'll kick off biathlon weekend with an early packet pickup 4pm-7pm accompanied by music on the nearby stage 6pm-9pm. The Beer Truck will be open 
On Saturday, May 19th our Biathloners will storm the 3.5 to 4 mile course during the AM Block (9am-12:30pm) or PM Block (12:30pm-4pm). Saturday evening you will enjoy a live concert, beer, and BBQ in the biathlon area 7pm – 1am. Those that are able to camp overnight in tents and RVs are encouraged to do so. AMK9 will work hard to move the camping site next to the event area, where the 2017 mass photograph was taken. (Please register by emailing biathloninfo@amk9.com), there are hotels in the area for those who need their comforts. On Sunday, May 20th a we will offer a second morning AM Block (9:00am – 1pm) of biathlon racing following by the awards ceremony in the early afternoon (Approx. 2pm). Medals can be mailed to winners, but those in attendance will receive onsite.
Held at AMK9's world class 320-acre canine training facility in Anniston, Alabama, The U.S. Canine Biathlon® was founded by our Race Director – Paul Hammond (the Mad Brit) not only for those who love the challenge of obstacle racing, but their canine companions. This 3.5+ mile event features more than 40+ purpose-built obstacles over varied terrain including forest, sand, and water.
The U.S. Canine Biathlon® is open to all types of Handler-Canine teams including Civilian pets, Search & Rescue, Military working dogs, or Police Dog teams. In addition, the race is open to challengers and thrill seekers of all ages and experience levels. Scores will be determined not only by course time, but also criteria based on the age of both the runner and the canine partner. The U.S. Canine Biathlon® is also open to individual entries who wish to complete without a canine partner or those canine teams who wish to take on the course as a group. Following the close of the race on Sunday, May 20th, top scores will be presented at an awards presentation.
Quick Biathlon Facts
3.5 miles (5k)
15+ water obstacles
15+ purpose built obstacles
Age Handicap Bonus System
Compete together or compete alone
Food and drinks available (who doesn't love BBQ?)
T-shirt and medallion for every participant
Biathlon breakfast on Saturday & Sunday
Music entertainment on Friday night
Live concert on Saturday night
Professional photography
Dedicated (very scenic) Hiking Trails for those wishing to walk their canines the day prior or after race day.
RV/Camping Access
Vendor Booths (canine related)