Sheriff's K9 unit adds members, new team seizes 25 pounds of marijuana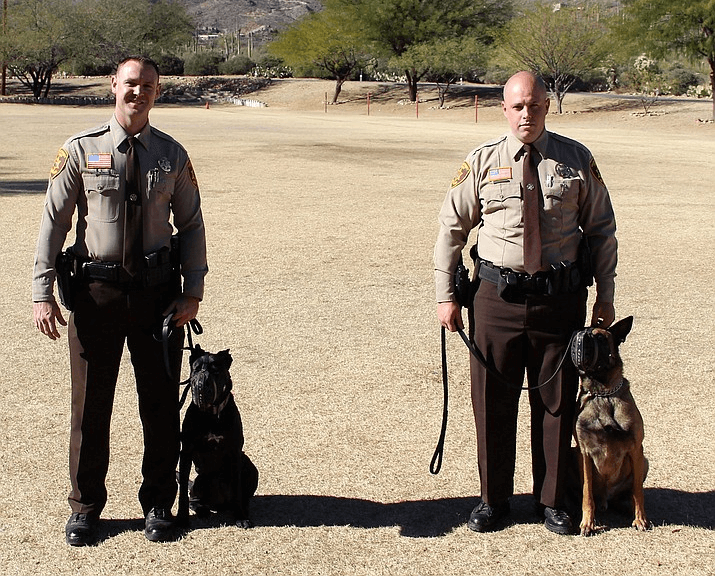 Published on January 5, 2018
The Yavapai County Sheriff's K9 unit has added two new teams this month.
Deputy Trevor Hearl and his service dog, Vader, and Deputy John Bounds and his service dog, Cyrus, graduated the Arizona Department of Corrections K9 Academy in December.
The K9 Academy consists of 320 hours of onsite training in Tucson.
Participants live on-site during the course which takes place at the Arizona Correctional Officers Training Academy. Read More