Traffic stop leads to Fayette County drug arrest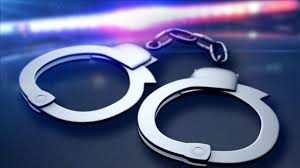 Published on December 28, 2017
HICO, W.Va. (WSAZ) — A weekend traffic stop leads to a narcotics arrest in Fayette County, according to Sheriff Mike Fridley.
26-year-old Kayla Prince of Fairmont, West Virginia was arrested for Driving Revoked Due to DUI. Edward Hardon was arrested and charged with Possession with Intent to Deliver Narcotics, a felony.
Sheriff Fridley tells WSAZ a traffic stop was conducted outside Hico on U.S. Route 60. A Deputy found the driver's license, that of Kayla Prince, to be revoked from a prior DUI arrest. A K-9 team was called, and searched the vehicle. The passenger, Edward Hardon from Detroit, Michigan, was found to have heroin on him. The amount was valued at roughly $10,000.
"Again this shows, do not bring drugs into our county. We are aggressive and working hard to rid our streets of drugs," said Sheriff Fridley. "Our K9 teams are valuable tools in fighting these drugs."
Both Prince and Hardon were taken to the Southern Regional Jail pending arraignment.