Huntington man could face 20 years in federal prison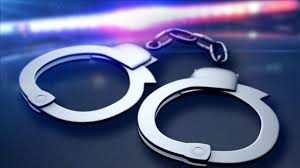 Published on November 5, 2017
HUNTINGTON, W.Va (WSAZ) — A Huntington man is facing up to 20 years in federal prison for drug charges.
David Zirkle, 36, pleaded guilty Friday to possession with the intent to distribute heroin.
He is facing the federal drug charge after investigators say he was caught receiving a heroin shipment in the mail back in December of 2016.
Investigators say officers were notified about a package suspected of containing drugs on Dec. 9, 2016. It was being delivered to a home in the 2400 block of Collis Ave. in Huntington.
After intercepting the package, a West Virginia State Police K-9 indicated to officers that drugs were in fact inside and investigators got a search warrant. Officers found approximately 30 grams of heroin inside the package.
The investigators swapped out the heroin and did a control buy using an undercover postal inspector. Zirkle allegedly accepted the package at the Collis Ave. home. Officers then searched the house and found digital scales, cash and an envelope containing a sample of the drugs.
He is scheduled to be sentenced Feb. 5, 2018.
The United States Postal Inspection Service and the West Virginia State Police Bureau of Criminal Investigations, Ona Division, investigated. Assistant United States Attorney Stephanie S. Taylor is handling the prosecution. The plea hearing was held before United States District Judge Robert C. Chambers.
"This case was brought as part of an ongoing effort led by the United States Attorney's Office for the Southern District of West Virginia to combat the illicit sale and misuse of prescription drugs and heroin," stated a press release. "The U.S. Attorney's Office, joined by federal, state and local law enforcement agencies, is committed to aggressively pursuing and shutting down illegal pill trafficking, eliminating open air drug markets, and curtailing the spread of opiate painkillers and heroin in communities across the Southern District."